Hello, friends! I thought I'd just talk to you a little bit about what some of my personal goals are for the year, and what some goals are for my business.
First off, I chose a word of the year. My word is:
Conscious
I chose this word because I want to become more aware, more in touch with what I'm doing and why I'm doing it.
I chose this word to be my word of the year because I want to be more conscious of my choices all across the board: with finances, my day job, my business, my love life, my friendships, my family relationships, my personal development…you name it, I want ownership of the whos, whats, wheres, hows and whys.
That being said, I'm in Phase I of my body transformation goal of the year: The Maffetone Two-Week Test. I'm doing no sugar for this week, through next, and I believe it's going pretty well, considering. Though I'm going to have a tough time using my NutriBullet during this time–I need some fruit to sweeten up my shakes! Oh well, good thing this is just a 2-week test… Please check it out if you'd like to learn more, and consult your physician with any further health concerns.
Some other personal goals (that I've been struggling with) have been to journal more regularly, use my tarot and oracle cards at least 3 times a week, and minimize technology useage for one day a week. I'd also like to pair down my eating out expenses and only eat out twice a week.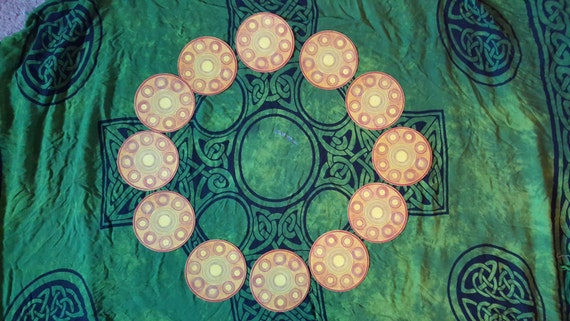 One of the goals that is both a personal goal and a business goal is that I'd like to read a book a week, but at least one book a month should be an investment to better my business somehow. Last week I read Tamora Pierce's book Mastiff, and I LOVED IT. I had a serious book coma after reading that one!
This week, I am reading Chris Guillebeau's book The $100 Startup: Reinvent the Way You Make a Living, Do What You Love, and Create a New Future. I haven't read it all yet, I'm actually about only 50 pages in, but I am loving it so far. It is full of practical steps one can take to make the shift from day job to dream job, and is full of stories of unexpected/unintentional entrepreneurs who went from start-up to making over $50k a year.
Whatever my goals for my business, I'm sure I'll learn a lot this year with the books that I will read between here and the end of the year!
Thanks so much for reading guys! Check back next week for more! (That'd be a business goal: Weekly Wednesday Blog Posts!!!)
Love,
Jessi, Spark, and Faithful
P.S.
Also, along the lines of goal setting: I've set a big and scary sales goal for my shop this year, so, if you love me, please please PLEEEAASE help me out by spreading the word. Share this blog, my Twitter page, my Pinterest page, or my Facebook page with anyone you think would connect well with my products. Or email me at sunshine.hideaway@yahoo.com to send me your physical address so I can send you my business cards!
And, of course:
Thank you so much for being the best blog readers and customers in the world! And because you're the best, and I love you, I've made a new coupon code for 2016! BLOGREADER16 will get you guys 15% off any purchase over $5, and is good until the end of this year! Toodles!